TENAC™ MG210Polyacetal homopolymer features both high strength and high durability
Download slides
TENAC™ MG210
Polyacetal homopolymer features both high strength and high durability
2021.11.25
Introduction to Technologies and Products
Polyacetal homopolymer with both high strength and high durability
Polyacetal (POM) is used in mechanical parts such as gears and bearings due to its excellent mechanical properties and wear properties.
TENAC™ MG210 ("MG210") is POM homopolymer which has superior mechanical properties compared to POM copolymer.
MG210 features improved durability, such as creep resistance and fatigue properties, of POM homopolymer.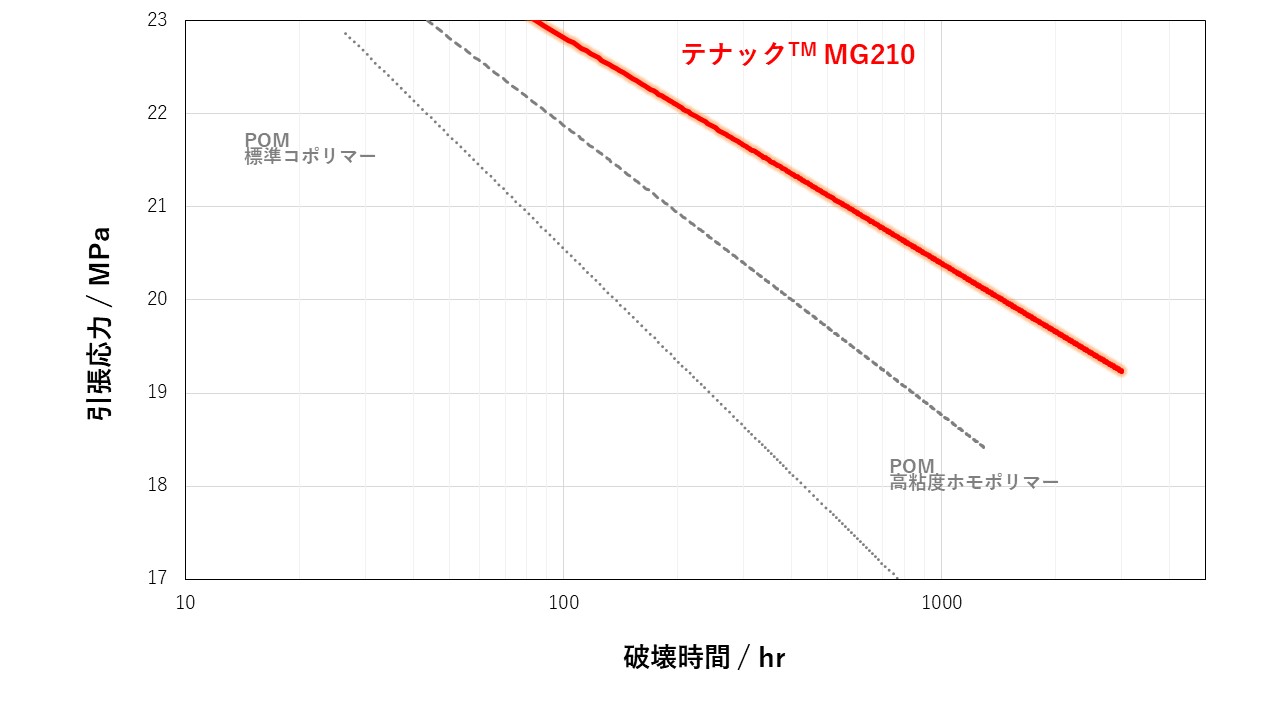 Tensile Creep Resistance
Examples of Expected Applications of MG210 and Advantages of using MG210
In recent years, there has been an increasing demand for improved durability of plastics. This is due to the growing need to miniaturize products and reduce the amount of plastic used.
Due to its strength and durability, MG210 contributes to the minaturization of part size and weight reduction by substituting metal and reducing of the number of parts.
MG210 has been widely used in gear applications where strength and durability are required.
While there is a concern fiber-reinforced resin may reduce strength and dimensional accuracy, MG210 is a non-reinforced POM which has fewer concerns and can demonstrate the necessary strength and durability.
Examples of Expected Applications of MG210
Advantages of using MG210
Various gears
Mechanical parts for automobiles (seats, safety parts, etc.)
Mechanical parts for robots
Drone driving parts
Housing-related parts
Higher mechanical properties
Higher long-term properties
Longer product life
Miniaturization of products
Weight reduction and reduction in the number of parts by metal substitution
Please consider using the MG210.

For more detailed information, please download the TENAC™ MG210 document below.
​
Click here to download the TENAC™ MG210 document