Parts for fixing mirrors used by drivers to check the side and rear of the vehicle. 
The part must be strong and rigid enough not to break even if a person hangs from it, and must have a beautiful appearance and weather resistance even without coloring.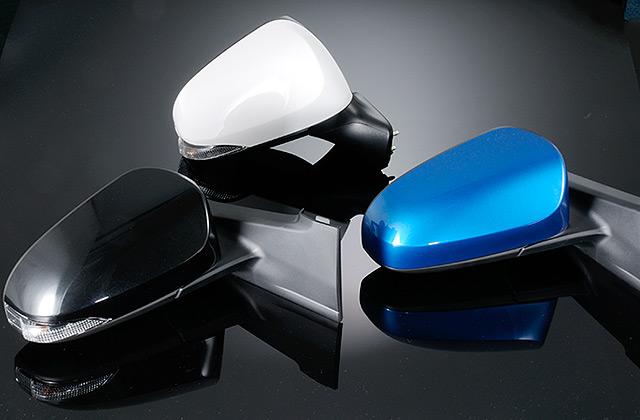 製品名・グレード
:
特徴
A component used to fix a mirror for checking rearward vision. 
In recent years, housings for forward detection ADAS components are also integrated. High appearance without coloring and rigidity to prevent blurring are required.
製品名・グレード
:
特徴